Invisalign Near You
Invisalign is an orthodontic treatment that utilizes a series of clear, removable plastic aligners to slowly align your teeth. Unlike traditional metal braces, Invisalign does not come with any brackets or wires to adjust. At Carrville Family Dentistry, we offer Invisalign in Richmond Hill as an alternative to traditional metal braces.
How Does Invisalign Work?
Invisalign is a completely customized aligning treatment that is tailored to the specific needs of each patient. When you come into Carrville Family Dentistry for Invisalign near you, our dentist will take into account your specific needs and desires and communicate with you to develop an effective treatment plan.
If you are interested in Invisalign, our dentist will begin the process by taking a three-dimensional scan of your teeth. This scan will be used to digitally straighten your teeth and create an image of what your smile should look like after completing your aligning treatment.
Using these scans, Invisalign will create your series of custom aligners, and our dentist will fit them into your mouth. Each set of aligners will need to be worn for about two weeks, working to slowly push your teeth into the correct position. When done correctly, the entire Invisalign process takes between 12-18 months to complete.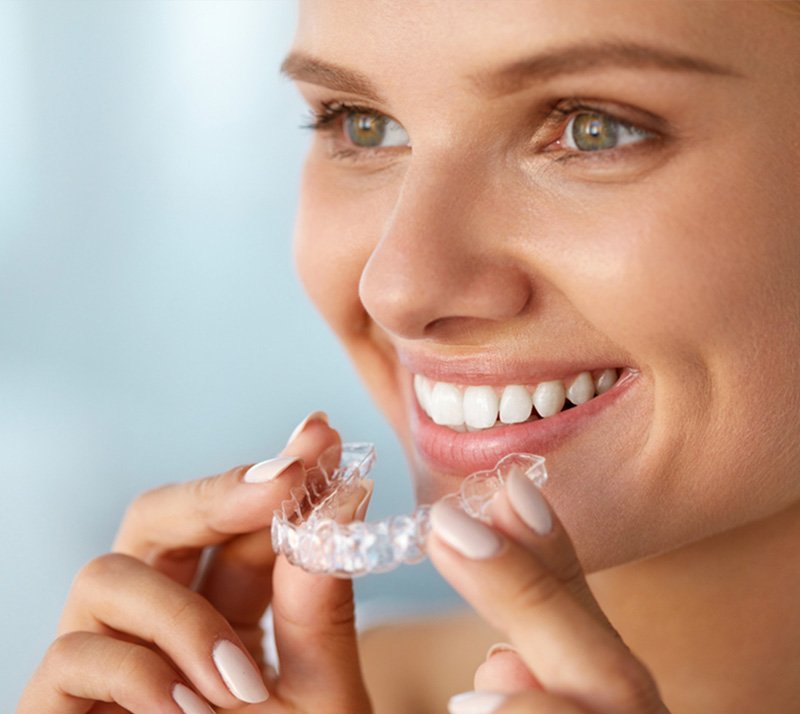 What Issues Can Invisalign Fix? 
Invisalign is a discreet, convenient, and conservative aligning treatment that can address numerous issues, such as:
Overcrowded teeth
Crossbite
Overbite
Underbite
Open bite
Gaps between teeth
Invisalign is created to gradually reposition misaligned teeth. It can address many bite issues while not compromising the appearance of your smile during the process.
To get the most out of your treatment, you must commit to following excellent oral hygiene practices and speaking to our dentist about any questions or concerns you may have. Additionally, you must ensure that you wear your clear aligners for at least 22 hours a day, only removing them for meals and cleaning.
Interested in Invisalign Near You?
If you are considering getting Invisalign in Richmond Hill, our team at Carrville Family Dentistry is here to help. Our team is happy to offer Invisalign near you as a convenient and discreet alternative to traditional metal braces. If you feel that Invisalign may be right for you, please contact our office today to get started on your individualized treatment plan. We can't wait to see you!