Dental Inlays and Onlays Near You
Inlays and onlays are used at Carrville Family Dentistry for restorative dental treatments. Inlays and onlays are utilized for the same reasons; to restore damaged teeth. They work to reinforce the structure of the affected tooth and provide protection. Inlays and onlays are long-lasting and durable, making them an ideal alternative to dental fillings, but are not as protective as dental crowns. If you are interested in inlays and onlays in Richmond Hill, please contact our clinic today!
What is The Procedure for Getting Inlays and Onlays?
When you receive inlays and onlays near you, our dentist will begin the procedure by numbing the area around your affected tooth. If you have a previous filling in the tooth, our dentist will carefully remove it before precisely placing your custom-made inlays or onlays.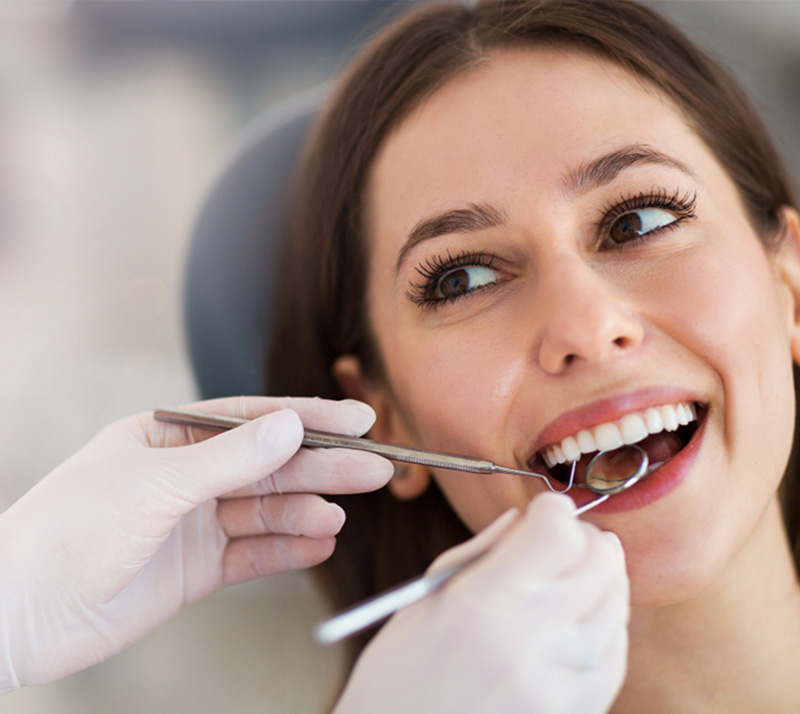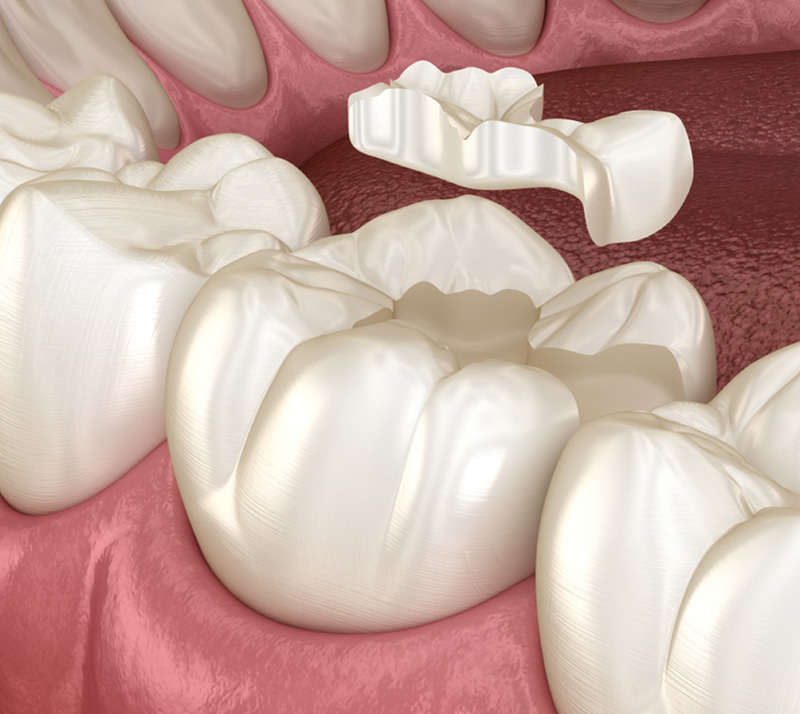 What is the Difference Between Inlays and Onlays?
Dental inlays are designed to reduce damage to the surface of your tooth. They are used when there is decay in the cusps of your teeth.
Dental onlays are also known as partial crowns and are used to treat larger areas of decay on your teeth. Onlays are used on the biting surface of your tooth and can be extended across the cusps of the tooth.
When thinking about dental inlays and onlays, it is good to work directly with your dentist to choose the most suitable product for your oral health needs.
What are the Benefits of Inlays and Onlays?
Some benefits that come with inlays and onlays are:
A Natural Look: Inlays and onlays are created using porcelain, which can be matched to the shade of your natural teeth. Once applied, they will blend in seamlessly with your surrounding teeth.
Stain-resistant: Some dental restorations can become stained as time goes on due to darker-colored foods and drinks. Inlays and onlays are resistant to stains due to the porcelain material that composes them.
Durability: If taken care of properly, this restoration will last you for many years to come.
Prevention of Tooth Loss: A damaged or decayed tooth can lead to tooth loss if not treated adequately. An inlay or onlay can help prevent tooth loss by supporting the structure of your tooth.
Interested in Inlays and Onlays Near You?
There are many restorative options available to our patients, depending on their unique dental needs. Our team works with our patients to find out the best options for their unique situations. If you have old fillings that need to be replaced or have chronic toothaches, dental inlays or onlays may be a promising treatment for you. At Carrville Family Dentistry, we offer dental inlays and onlays in Richmond Hill. Please contact our clinic to learn more about how this treatment can help you.