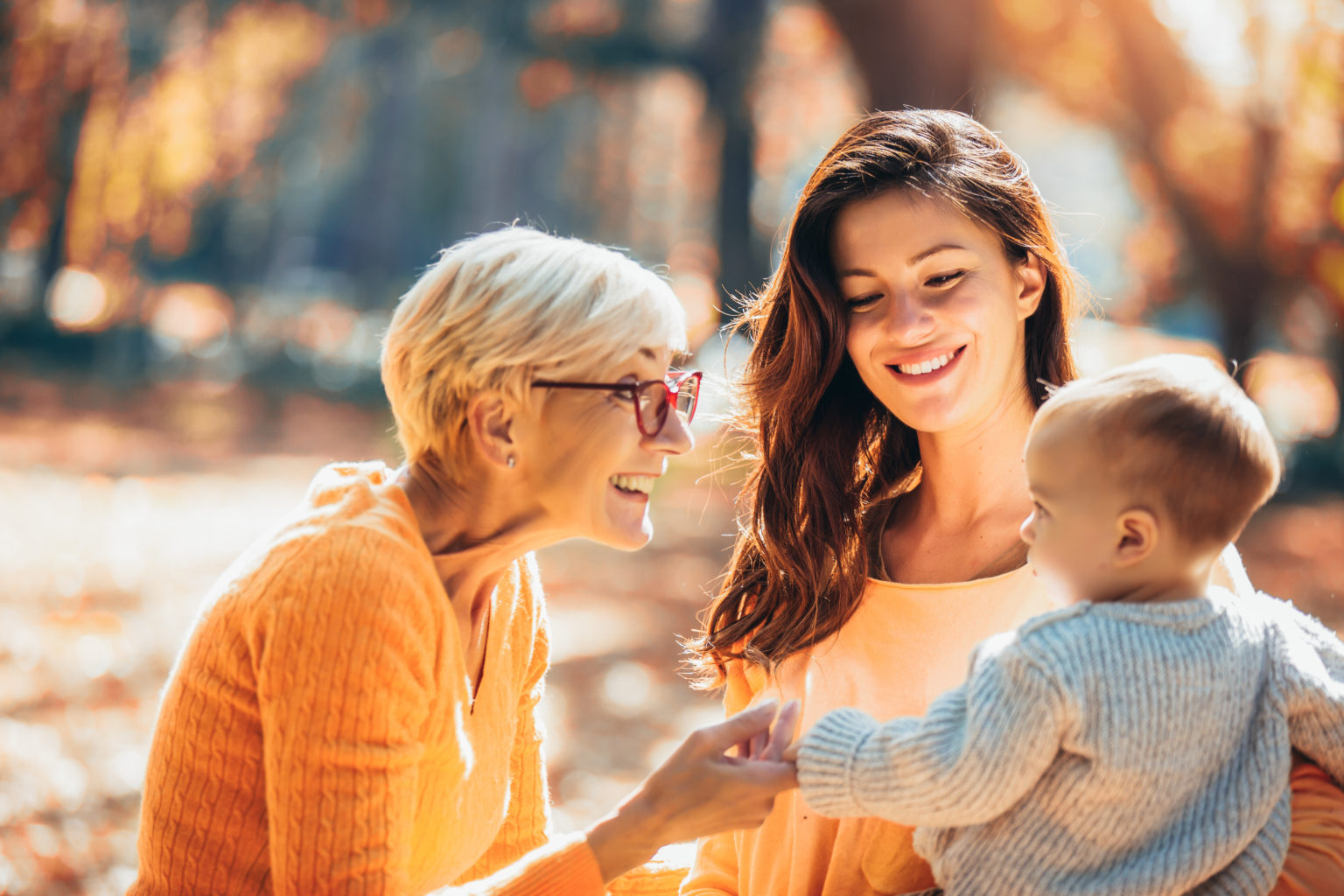 Welcome to Carrville Family Dentistry
Your Dentist in Richmond Hill, ON
Carrville Family Dentistry has been brightening smiles in the Richmond Hill community since 1981. Our Richmond hill dentists takes pride in offering an array of services to fit your oral health care needs including oral hygiene, dental braces, Invisalign, emergency dental services, teeth whitening, veneers, bridges, crowns, extractions, root canal therapy, implants, wisdom tooth extractions, children's dentistry and sleep dentistry. Our priority is to deliver a comfortable patient experience every time.

At Carrville Family Dentistry, we are committed to providing patients with a comfortable and comprehensive dental experience that is tailored to their needs and goals. Our dentists near you pride ourselves in providing exceptional dental care and creating beautiful, healthy smiles. We put our patients first, take the time to thoroughly explain procedures, and provide all of the resources necessary to ensure they make informed decisions regarding their oral health. With a wide variety of services, we are sure we can help you achieve your dream smile. Our best dentist in Richmond Hill looks forward to welcoming you to our practice. Please do not hesitate to contact us if you have any questions!
Our Dental Services Near You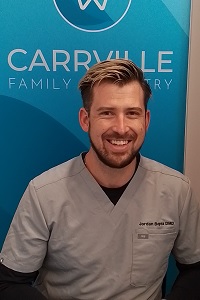 Meet Dr. Kevin Jordan Beyea, a Moncton, NB native. During his time at Acadia University in Wolfville, Nova Scotia, he not only pursued a BSc. in chemistry but also played CIS football for the Axemen. Following his passion for dentistry, Jordan obtained his Doctor of Dental Medicine from Midwestern University in Glendale, AZ. Now licensed in both Canada and the United States, he practiced in Arizona for three years before relocating to Toronto in 2017.
FOR MORE THAN 30 YEARS we've provided
Delicate & Compassionate Dental Care

EMERGENCY DENTAL CARE
At Carrville Family Dentistry we prioritize the health and safety of our patients above all else, which is why we provide same-day dental emergency services. Whether a tooth has been damaged due to injuries or has become infected due to tooth decay, our skilled and experienced dental team can help resolve your dental issue and preserve your oral health. If you or a family member are experiencing a dental emergency, contact our dental clinic immediately.

OPEN EVENINGS & WEEKENDS
Our dentist understands that your schedule can get busy and prioritizing your oral health needs can get put on the back burner as a result. Carrville Dentistry makes it easy for our patients to fit in their dental visits with evening and weekend operating hours. We strive to make your dental experience convenient, comfortable, and easy! If you are searching for a new family dentist near you, contact our dental clinic today and schedule an appointment.

DIRECT BILL TO INSURANCE
At Carrville Dentistry we take a personalized approach to dentistry by getting to know each of our patients, providing a relaxing experience, and flexible operating hours, but we also direct bill to all insurances for your convenience! Say goodbye to the hassle of tedious paperwork and hello to our wonderful admin team who will facilitate this process on your behalf. Our dentists near you look forward to seeing you at your next visit.
How can I find dentist near me?
Are you in need of a reliable, welcoming dentist here in Richmond Hill? At Carrville Dentistry, our staff look forward to meeting you and working together to preserve, maintain, and enhance your oral health. Come in, call, or visit our website to book a consultation to get started. 
Will my insurance cover my tooth extraction?
Most dental insurance plans cover treatments that are deemed medically necessary. That said, oral surgeries, which includes tooth extractions, are usually covered. However, before you commit to any type of procedure or dental plan, check with your insurance provider. It's important that you understand the extent of your coverage, so you aren't met with any surprises. 
How often should a dental cleaning and checkup be?
Dentists (and dental hygienists) advise coming in for a cleaning and checkup at least twice a year. Such a rule applies to kids, teens, and adults alike. This helps your dentist monitor your oral health and stay on top of issues that have the potential to become harmful. If you're dealing with gingivitis, periodontal disease, or an infected pulp for example, you may be asked to come in more frequently. 
Why is professional whitening better than other options?
Although there are many ways to remove stains and enhance the overall appearance of your smile, professional teeth whitening is the most effective treatment. Why? Because it's done in a safe environment by dental practitioners who are trained to look after your teeth. Also, the bleaching agents are administered in controlled doses, so your enamel isn't damaged. You'll see results immediately, and it will last much longer than DIY methods.
Can adults benefit from orthodontic treatment?
Yes, they certainly can! Despite social stereotypes, braces are not just for teenagers. Rather, they're designed for anyone who needs to correct their bite pattern and address unaligned teeth.
If you're looking to gather more information about orthodontics, get in touch with our local clinic today. We'll help identify the best course of action for your unique case and refer you to a specialist who can help you set your treatment plan into motion.
Why is a dental implant better than a bridge?
Technically, no dental treatment is better than the other; it largely depends on your oral health situation. Dental implants and dental bridges are two methods of restorative dentistry; each one helps fill in unsightly gaps and improve the functionality of your smile.
Implants are considered a more permanent solution and can be installed anywhere in your mouth. They are more expensive as well. A dental bridge is great if you're missing multiple teeth in a row.
Talk to your dentist about which treatment is best for you.
Carrville Family Dentistry provides an extensive selection of dental services to residents of the following neighborhood of Richmond Hill, encompassing Restorative dentistry, cosmetic dentistry, and emergency dentistry.
Thornhill | Vaughan | Maple | Westminster