Dental Cleanings Near You
When you eat and drink, the sugars from these substances coat your teeth and interact with the bacteria present in your mouth. If left alone, this combination will create an acidic environment, leading to tooth decay. While brushing and flossing can help lower the number of harmful bacteria in your mouth, it cannot completely eliminate them. For this reason, our team of dental professionals recommends that you receive dental cleanings and check-ups near you at least once every six months.
At Carrville Family Dentistry, our dental hygienists have the tools necessary to safely and effectively remove a build-up of plaque and tartar from your teeth. If you are interested in learning more about receiving dental cleanings in Richmond Hill, contact our clinic today.
Why are Regular Dental Cleanings and Check-Ups so Important?
Attending regular dental cleanings and check-ups in Richmond Hill is a vital part of maintaining optimal oral health. These cleanings prevent tooth decay and gum disease and catch any early signs of oral health problems. If you allow plaque and tartar to build up on your gums, it can lead to inflammation, referred to as gingivitis. When ignored, gingivitis can lead to a more severe type of gum disease known as periodontitis. Periodontitis is irreversible and can lead to severe problems, including bone loss. Since early gum disease is often difficult to detect at home, dental cleanings are essential to preventing progressive gum disease.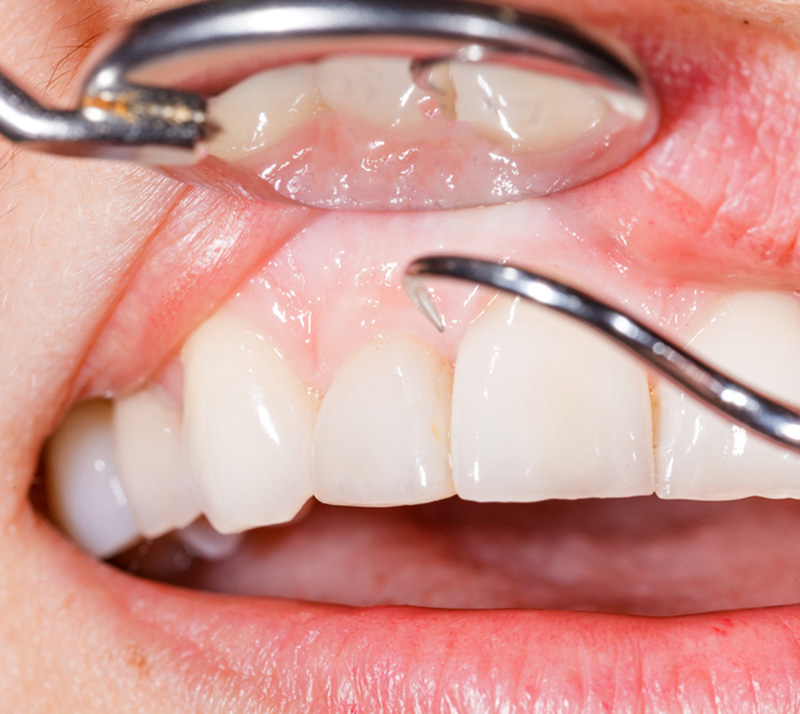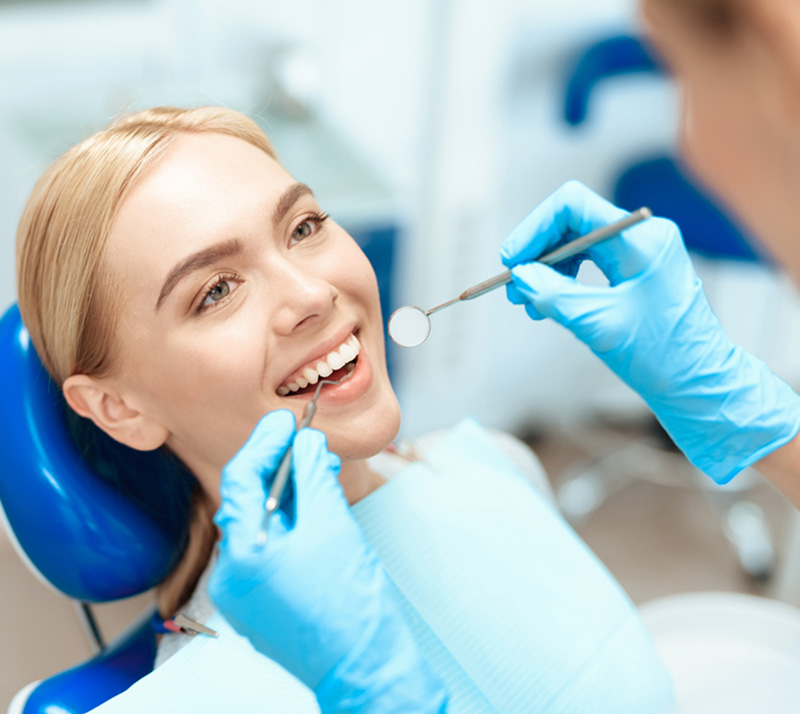 What Happens at Dental Cleanings in Richmond Hill?
When you visit Carrville Family Dentistry for dental cleanings near you, our dental hygienist will:
Remove tartar and plaque from your gum line and teeth
Floss and polish your teeth
Administer a fluoride treatment
Your dental cleaning should only take about one hour total and will leave you with a sparkling smile. At Carrville Family Dentistry, we are proud to provide you with dental cleanings in Richmond Hill.
What Do Dental Check-Ups Entail?
After your cleaning, our dentist will perform a thorough examination of your teeth and gums to check for any oral health issues. They will also take X-rays to find any abnormalities that cannot be seen upon visual inspection. If necessary, our dentist will work with you to create a treatment plan to suit your needs.
How to Maintain Ideal Oral Health
While attending dental cleanings and check-ups near you are the most critical part of your oral health care routine, it is also necessary that you maintain good oral hygiene practices in your everyday life. If you do not do so already, we recommend that you:
Brush your teeth for two minutes twice daily
Floss once daily
Rinse out your mouth after every meal
Use an antiseptic mouthwash
If you are interested in dental cleanings and check-ups near you, our team at Carrville Family Dentistry is happy to provide quality dental cleanings in Richmond Hill. Please call us to book an appointment today!